Clerk to the Parish Council Vacancy – 9th December 2020

Salary £9.77 per hour (in accordance with nationally agreed scales)
Any town Parish Council seeks a confident person with an interest in the local community for the post of
Clerk to the Parish Council from 1st January 2021. The Clerk is responsible for managing the Council's
day to day business, providing advice, and implementing decisions. The Clerk is also the councils
Responsible Financial Officer Closing date 31st December. click here to read the full details
Fred Atkinson passing – September 2020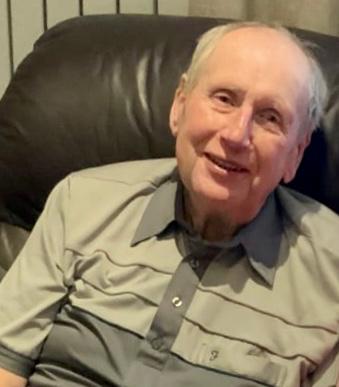 With great sadness, we announce the passing of Fred Atkinson. His funeral procession will be leaving his home, going down to the village hall then leaving for the crematorium at 2pm Friday 25th September, If you would like to stand out and pay your respects.The family have advised due to COVID restrictions the crematorium is invitation only. Any donations should be made to Hospice at Home West Cumbria. A collection box will be in the village hall car park for the procession.
Update to our History Page – 21st August 2020

Three new pages relating to the below subjects have been added to our history page.
The Calder Abbey Estate Sold By Auction 1968
Ocean Swift – A self-built catamaran like no other, built at Calder Bridge.
The history of the Parish of Ponsonby
Click the History button on the websites menu or click here to read the full articles.
Low Church has recently been vandalized – 10th August 2020

Low Church (Old St Bridget's Church Beckermet) has recently been vandalized! A couple of the windows have been broken from the inside. If you've seen anything please let us know.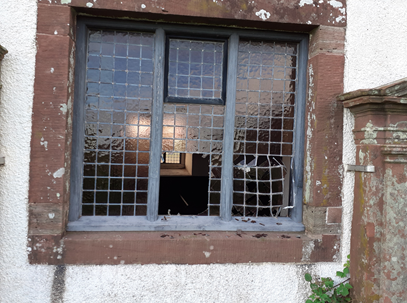 Village Hall Playing Field – 10 July 2020
Later today the Village Hall Playing field will reopen. We now rely on you to use the field in a CV19 compliant manner, to keep both you and others safe, click here to read the rules
Village Hall Update – 25th June 2020
As you know we sadly had to close the Village Hall due to Covid 19 back in March 2020.
The Village Hall committee have been listening and working with the Government and ACRE advice (Action with Communities in Rural England) on when and how our Village Hall can reopen in a safe and controlled manner.

There is a lot to take into account, as I am sure you can imagine. With this in mind and with regular changing new advice, the committee feel that the Village Hall will remain closed until September 2020 at the earliest, we will then review the situation.
Until then we will be carrying out maintenance including, new fire doors, electrical testing and painting throughout. More importantly, how to open up our doors and support our community, safely. So there is a lot going on behind the Village Hall doors!

We will keep you informed through the Village Hall Facebook, Calderbridge and Ponsonby website and our Community What's App group (request access using the WhatsApp icon on the top of this page).
If you would like to be involved please get in touch using our contact page.
Corona Virus Letter – 24th March 2020
Today we've started to hand deliver letters to each household to try and help create a COVID-19 action plan for Calderbridge and Ponsonby. Click here to read a copy of the letter if you haven't yet received it.
Church News – 23th March 2020
The meeting which was due to take place on Friday 27th March in the village hall, re the situation with Calderbridge Church has been cancelled. All Church services at Calderbridge and Ponsonby have also been cancelled until further notice.
Village Hall CLOSED – 21th March 2020
Due to the Corona virus the village hall is now closed until further notice.
Telephone box has been adopted – 20th March 2020
The Parish has now adopted the village telephone box. As you can see it needs a little TLC, which we'll be starting once the weather gets better. If you'd like to help let us know. Please also let us know any suggestion of what we could use it for for e.g. a swap shop, library..
Corona Virus WhatsApp Group – 17th March 2020
We're setting up a WhatsApp group to help improve our response for those in Calderbridge and Ponsonby who are in need during the Corona virus outbreak. This will be used to share the latest local news and give you the ability to ask for help if you're in isolation e.g. if you require some shopping or your dog walked you can drop a WhatsApp and someone will hopefully be able to help.If you're interested please send us your mobile number via our website contact pageI've already heard of a lot of people pulling together helping the venerable and elderly, keep up the good work
CANCELLED DUE TO CORONA – Community Morning – 21st March 2020 10:00-12:00 @ Village Hall

We're kick starting our Wildlife and Heritage garden with a Community Morning. We've plenty to offer for all age groups.
Activities will include:
• DIY/Crafts such as bird feeders, boxes, bug hotel building, Planting and much more. Readymade items also available – Perfect gifts for mother's day, donations welcome.
• Tea/Coffee and homemade cake.
• Children's activities for all ages. **No children to be left unaccompanied**
• Raffle
Free Entry – Everyone is welcome – All items made can be taken home.
See our website and follow us on Facebook to find out more.
A big thank you to Lake District Foundation and Jacksons Timber for the donations to make this all possible.

Church council donation – 4th February 2020
Thank you to the church council for the £150 they've donated for paint etc for the rest of the church railings.
Wildlife and Heritage Garden Funding – January 2020
We're delighted to announce we've been accepted for funding from The Lake District Foundation to create a 'Wildlife and Heritage Garden' in our Village hall playing field. Plans are well under way, we'll share them as soon as we can. For now here's a brief summary of what to expect:
Build a garden, to encourage local wildlife, including work with Westlakes Red Squirrel Association to encourage and preserve the red squirrels in the area Include information, pictures and displays of the history of the area, to inform and to preserve the history, so it's not lost forever.
Allow locals and visitors to contribute towards the garden and project as it continues to develop over time, with suggestions and new ideas being introduced.
Provide a project the whole community can get involved in from young to old, that will continue to be enjoyed as the project progresses and adapts
Children's Summer Cinema – January 2020
As part of our community plan we're looking into adding some children's films into our summer cinema. Our options are:
Frozen 2
The new Lion King
Peppa pig festival of fun

Please let us know in order which if any you'd like to see.p.s. don't forget next Friday, 31 January 2020 @ 19:30 we're showing Yesterday. you can watch the trailer and find out all the details on our Village Hall page.
New & Events Archive
Click here to read the News & Events from 2020.
Click here to read the News & Events from 2019