Remembrance Day – Can you attend??? – Monday 11th November 2019

Our thoughts on placing of the wreath on the war memorial . There is a service at Beckermet on the 10th. Would anyone be interested in meeting on Monday 11th and placing the wreath? We could read out the names of those that were lost during the war from both parishes. anyone who would like to say/read something?. Please contact us if you'd like to attend.
Village Hall Event – Children's Halloween Party – Friday 1st November 2019, 16:30-20:00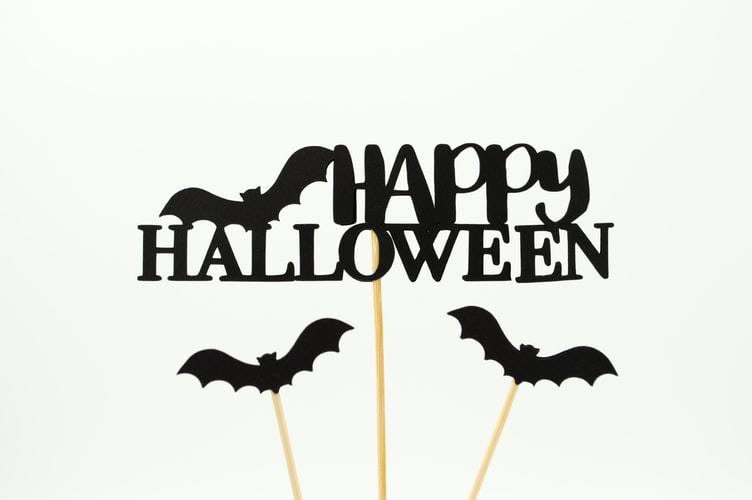 Children's Halloween party, everyone is welcome.

Dress up in your spookiest outfit and bring along your pumpkins for a spooky disco and halloween games. Hotdogs and cakes will be served and we'll have plenty of prizes to be won.

£5 a child payable on the door. This is the first child friendly event to be held as part of our community plan suggestions. We hope to see as many of you down to get involved and help us raise funds for our community.
LLWR Birthday Celebrations – 21st September 2019

As you all probably know the Administrative Headquarters of the Low Level Waste Repository operate from Pelham House. They are holding the 60th Anniversary of the start of Drigg Site operations at Pelham House on 21st September this year. Their intent was to offer us, as their neighbours, an invitation to attend and join in their celebrations and they issued an invitation to attend via their routine quarterly newsletter which was circulated by post in June this year. However, from chatting to a few people it has recently become clear that the distribution list they use for their newsletter is incomplete so some houses in the Village have been receiving them and some have not. I'll liaise with LLWR to help get their distribution list up to date, in the interim they have kindly offered this blank invitation to those people from Calderbridge and Ponsonby who may not have received one initially. If you'd like to attend please respond as indicated in the invitation and I'm sure LLWR will do their best to accommodate you. For those with children I'm sure they will find it an enjoyable day. Given the timescales the sooner you let them know the better.
Click Here to find out more.
Poop Patrol – 05th September 2019
Poop Patrol! Our Poop patrol has now been setup and we've a few leads on a couple of phantom poopers along the river walks and the village hall playing field! If you're letting your dog poop and not cleaning it up, or leaving a not so pretty plastic baubles hanging on a tree be prepared to be fined or named and shamed! WE ARE WATCHING!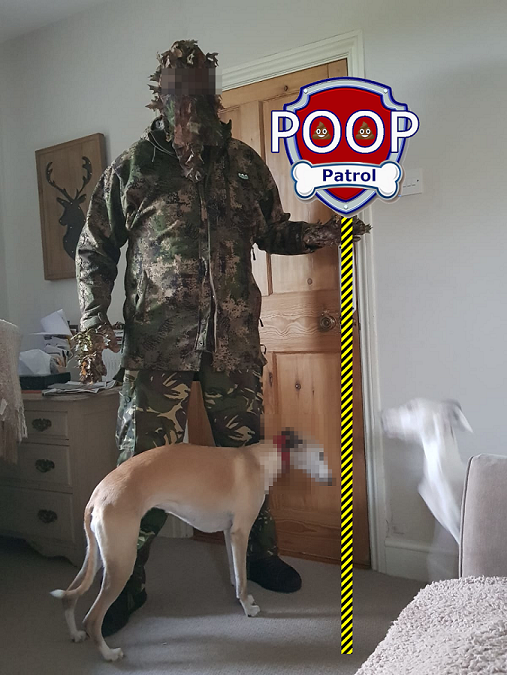 Church Gates – 16th August 2019
Livingstone Surfaces have been having a 'blast' with our church gates. A big thank you to Ray Hodge for starting and organizing the repairs to our church railings. Livingstone Surfaces blast and paint shop from The Energy Coast Business Park in Egremont have kindly donated some paint and done a brilliant job of dipping and painting the church gates. We'll discuss having a paint party once the rest of the railings are repaired at our next meeting at the end of the month.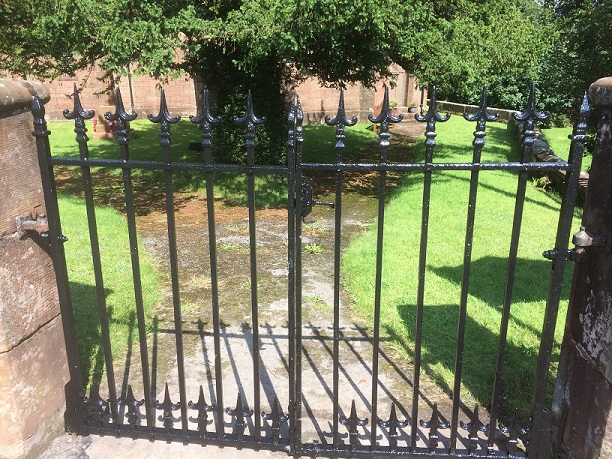 Ponsonby Bench Replaced – 12th August 2019
The broken bench at Ponsonby has now been replaced. A special thank you to Mill Garage & Garden Machinery for providing the fixings to secure it down.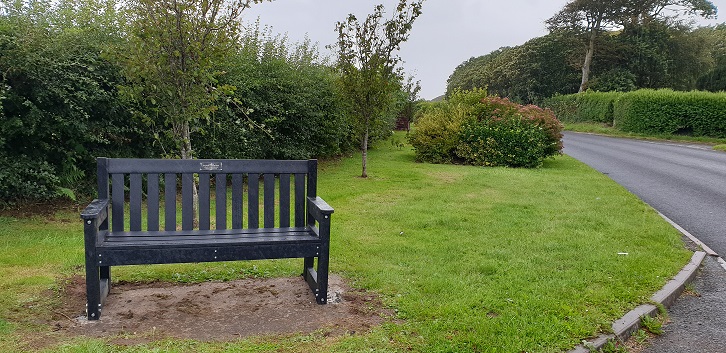 Appearance and amenities update (AA) – 9th August 2019

Thank you to everyone who's helped out in the AA group. We've had some fantastic feedback and are already making a difference, with plenty of promising prospects ahead. The AA page has now been updated with the latest progress.
Click Here to read the latest.
Planning application Ponsonby – 23rd July 2019

A planning application for the erection of a free-range egg laying unit with associated feed bins and hard standings at Ponsonby Old Hall Farm.
To read Parish council letter being sent out Click Here.
To view the full planning details Click Here.
Church Summer Fair – 15th July 2019
Thank you to those that attended the church fair, it was a great afternoon and over £1100 was raised.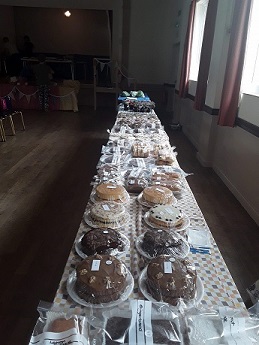 Community plan meeting minutes – 11th July 2019

Click Here to read the output from the second village community plan meeting: 27th June 2019.
Community Plan Meeting @ The Village Hall Event – Thursday 27th June 2019, 7pm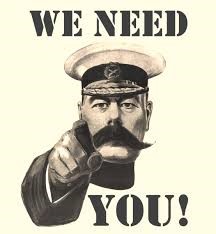 For the next steps of our community plan we would like to get all those people who offered to help together (and anyone else who would also like to help) to discuss where to go from here. please come along and help us.
Click Here to read our starting point created from our last meeting, or click 'Our Plan' from the top menu to read the full details.
Village Hall Event – Church Summer Fair – Saturday 13th July 2019, 2:30pm

Selling books, bric a brac & craft, as well as the cake, jam & produce stall. All proceeds go to the local church.
LLWR donation to the Village Hall – 4th June 2019
Thank you to LLWR for donating 40 chairs to our village hall.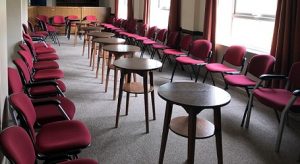 Sellafield – Unite industrial action 7th-14th June 2019

Further industrial action (picketing) is planned for week commencing Monday 3rd – Friday 7th June and Monday 10th – Friday 14th June 2019.
Click here to read the full details.
Sellafield – Unite industrial action 20-29th May 2019

Further industrial action (picketing) is planned for week commencing the 20th of May – for 5 consecutive mornings. And the following week from Tuesday the 28th of May up to and including Wednesday the 29th of May.
Click here to read the full details.
NSPCC Race Night – 13th May 2019

NSPCC Beckermet, Calderbridge and Haile branch held a charity race night in the Village hall earlier this month. We managed to raise £1200, NSPCC would like to thank you for your donations
Village Hall Event – Barnes & Newton – Friday 17th May 2019, 19:30 (Doors Open 19:00)

Alan Barnes and David Newton Duo have been playing duets together for over 40 years. These multi award-winners cover a vast repertoire from Louis Armstrong to Chick Corea and play with an empathy that can only come with long experience. The emphasis, as always, is on swinging, accessibility and interplay.

Expect a hugely entertaining programme of straight ahead jazz flawlessly played and interspersed withlots of anecdotes.
Alan Barnes – saxophones and clarinet
David Newton – piano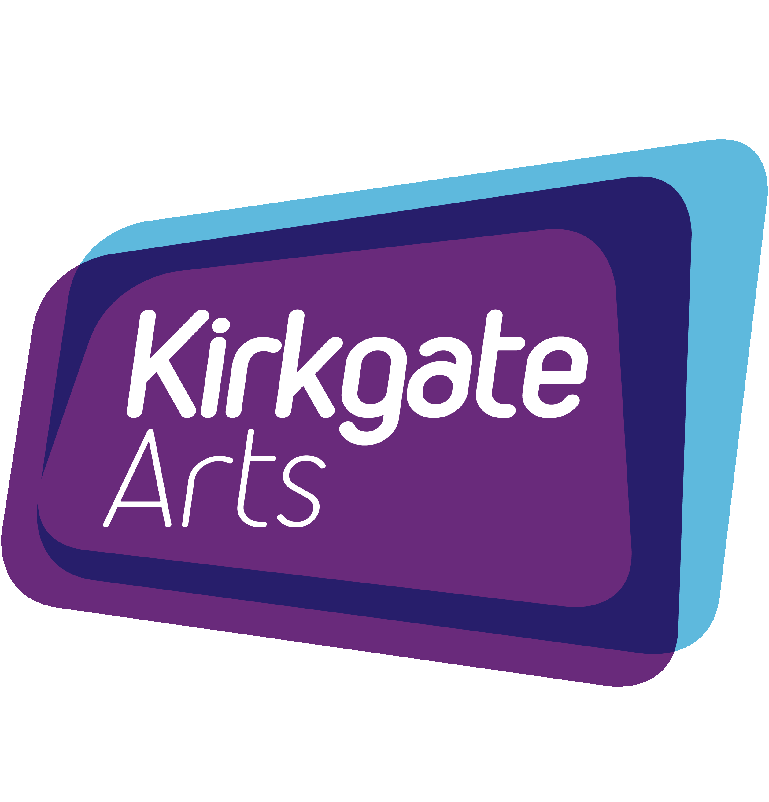 For booking contact the village hall or click here to book online.
Website Launched – April 2019

Calderbridge and Ponsonby website is launched. We aim to share our community plan ideas, information, events and news.Please save a link to your favorites and check back for the latest updates.